The road to SAP HANA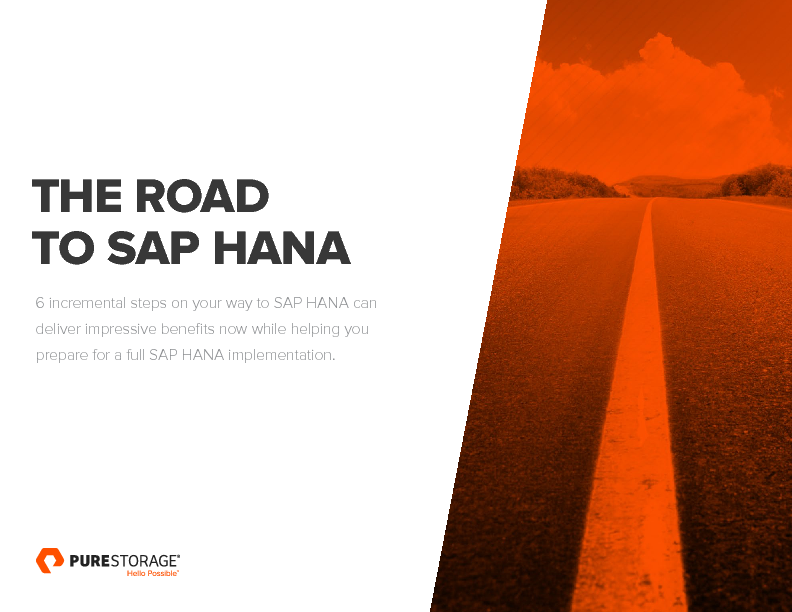 6 incremental steps on your way to SAP HANA can deliver impressive benefits now while helping you prepare for a full SAP HANA implementation.
How can you modernize and deliver on-demand services while keeping your existing SAP landscape optimized and your risks minimized? How can you invest in new innovations when it can take 70–80 percent of your already flat budget just to keep the lights on?
Many SAP customers face this dilemma. For those customers and for you, deploying SAP HANA can be an essential part of an IT-modernization strategy. When properly planned, the steps along the road to an SAP HANA implementation can supply tangible benefits to your IT operations while paving the way for your eventual full implementation of SAP HANA.
SAP HANA can help any organization that is running SAP software to speed up mission- critical business processes and deliver faster access to vital data. But by taking incremental modernization steps along the way, you can reduce costs and free up resources for innovation. These steps can bring performance gains, simplify your infrastructure, and consolidate applications.
Moving to SAP HANA is a journey, not a walk across the street. This paper provides a roadmap of the journey's crucial milestones which can help you achieve tangible business benefits on the road to SAP HANA.
Download the free Whitepaper from Pure Storage Ltd here:
View whitepaper
Date: 27 November 2018, 0:00 am | Provider: Pure Storage Ltd | Size: 2.23 MB | Language: English