Den nya generationens Lean Production-moduler
Vägledning och rådgivning för byggområdet och användning av kostnadseffektiva driftsresurser
Principerna med slimmad produktion har ändrat näringslivet på ett varaktigt sätt. Dagens industriella produktion är både effektivare och flexiblare än tidigare, tack vare detta koncept. Men det går inte att vila på lagrarna; processen med kontinuerliga förbättringar fortsätter. När metoderna för nas, vidtar en vidareutveckling av produktionssystemen. Erfarenheterna med Lean Production-moduler har lett fram till tekniska framsteg som gör att många arbetsuppgifter kan lösas snabbare, effektivare och kostnadsförmånligare än tidigare. Dessutom kan vi idag bygga transportvagnar eller hyllor som går att belasta mycket mer, tack vare ny förbindelseteknik, men som ändå kan anpassas snabbt och enkelt.
Detta whitepaper sammanfattar grunddragen inom slimmad produktion och förklarar vilka metoder som i praktiken har visat sig vara fördelaktiga. Trots de ökande kraven går det att uppnå framgångar i kampen mot ineffektivitet i produktionen med lösningar som utgår från moderna systemmoduler. Dagens Lean Production-moduler är ett effektivt hjälpmedel när man vill uppnå kontinuerliga förbättringar.
View Whitepaper

Provider: item Industrietechnik GmbH | Size: 3.18 MB | Language: Swedish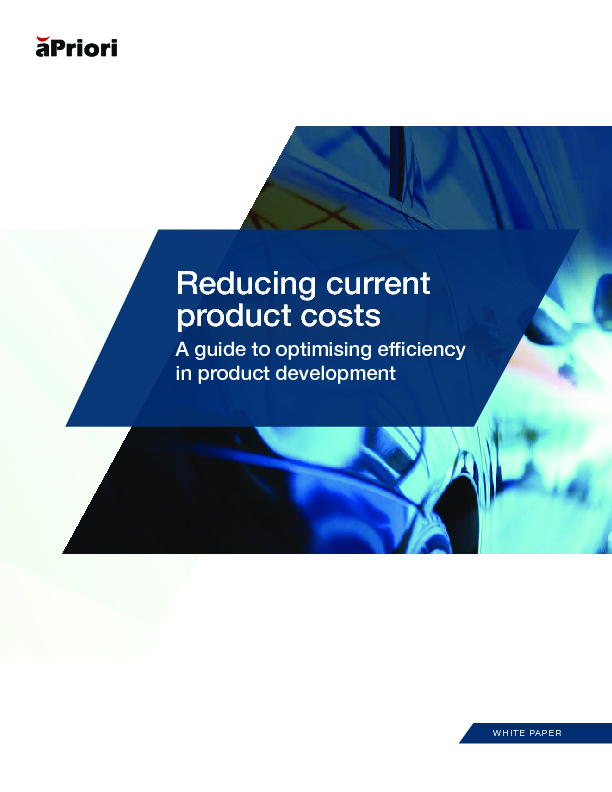 Featured content
Reducing current product costs - A guide to optimising efficiency in product development
Many large engineering organisations are failing to optimise their product designs, which can...