Services clients succeed with IBM Global Financing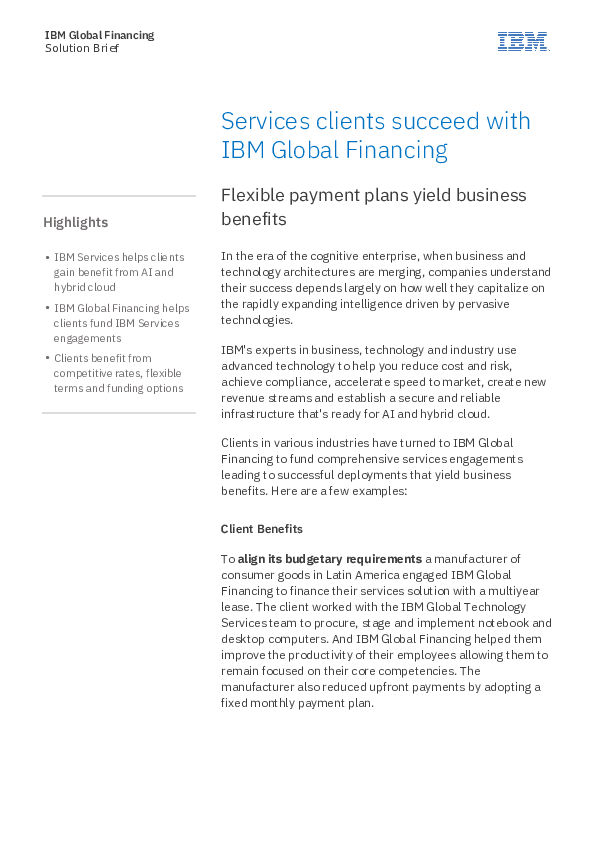 In the era of the cognitive enterprise, when business and technology architectures are merging, companies understand their success depends largely on how well they capitalize on the rapidly expanding intelligence driven by pervasive technologies.
IBM's experts in business, technology and industry use advanced technology to help you reduce cost and risk, achieve compliance, accelerate speed to market, create new revenue streams and establish a secure and reliable infrastructure that's ready for AI and hybrid cloud.
Clients in various industries have turned to IBM Global Financing to fund comprehensive services engagements leading to successful deployments that yield business benefits.
View Solution Brief

Date: 3 March 2020, 11:36 am | Provider: IBM | Size: 107 KB | Language: English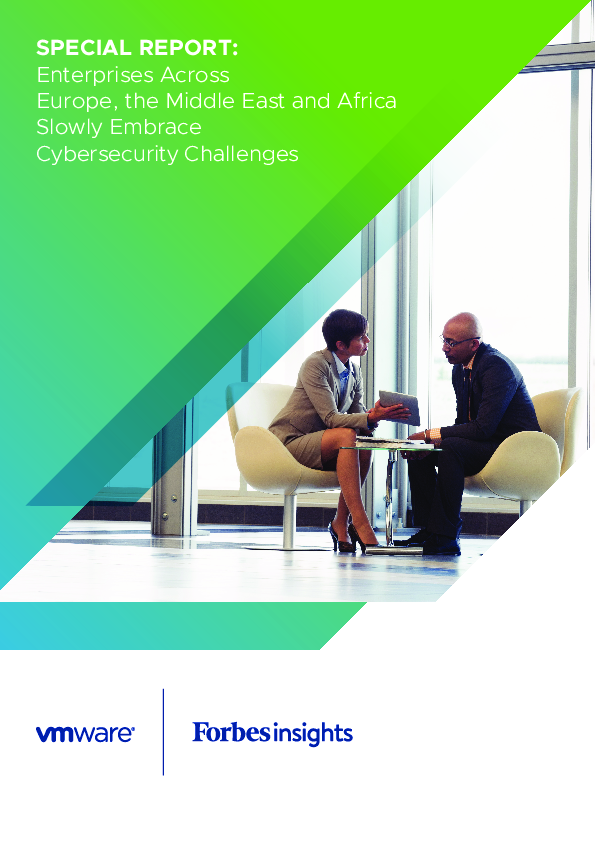 Featured content
SPECIAL REPORT: Enterprises Across Europe, the Middle East and Africa Slowly Embrace Cybersecurity Challenges
This report, which is based on a Forbes Insights survey of 451 enterprises across Europe, and...