Foresight 2021. There's never been a more critical time to see business spend.
It's always a good time to keep an eye on your budgets and cash flow, but with the worldwide changes businesses have worked through in the last year, spend visibility has gone from consequential to crucial. Ask yourself, for example:



How many more employees are making spending decisions for your company?


How are expenses claims changing now that more people are working remotely?


How do you control cashflow, costs, and budgets as the pace of change continues to increase?

Every business is facing these questions right now, but the companies with the right answers are those who can clearly see the cash going out the door – before it's gone. So let's get a better look.
Zum Whitepaper

Anbieter: SAP Concur Sveavägen | Größe: 4,53 MB | Sprache: Englisch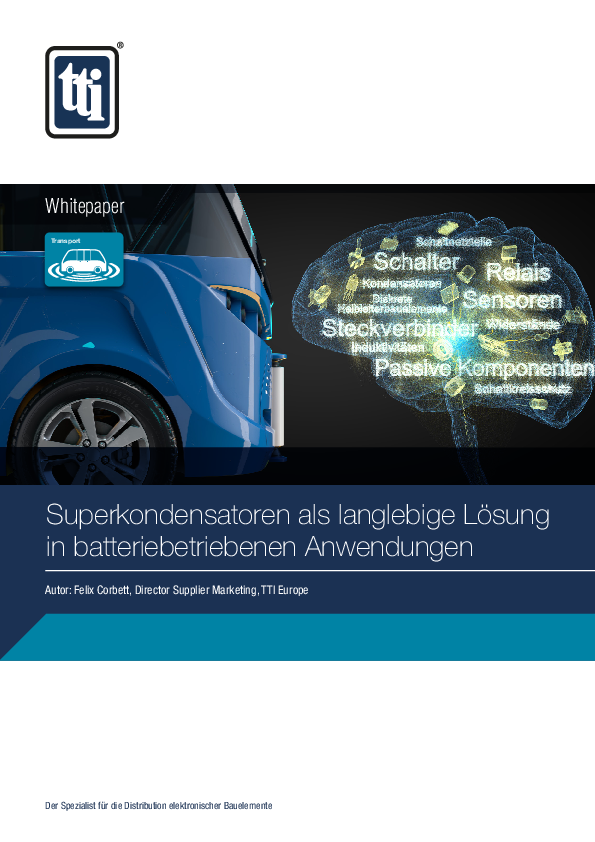 Exklusives Whitepaper
Superkondensatoren als langlebige Lösung in batteriebetriebenen Anwendungen
Superkondensatoren (Supercaps) werden seit langem eingesetzt, um einen Spitzenleistungsbedarf in...