5 Reasons SAP Concur Is The Right Solution For Spend Management
Your spend is spread across countless employees around the world. But, at the end of the day, it all comes out of the same bottom line. If you miss even a little bit of spend, it can create a blind spot you won't know about until it's too late. That's where SAP Concur solutions come in.
Our travel, expense, and invoice solutions make it simple to capture and analyze all your spend data in a single, easy-to-use, globally consistent experience that ends the hassle of managing multiple solutions providers. Our integrated solutions provide near real-time, native communication and sharing of data. That means fewer clicks, faster workflows, better security and validation, and improved spend visibility for making quicker, better-informed business decisions.
View Infographic

Provider: SAP Concur Sveavägen | Size: 1.27 MB | Language: English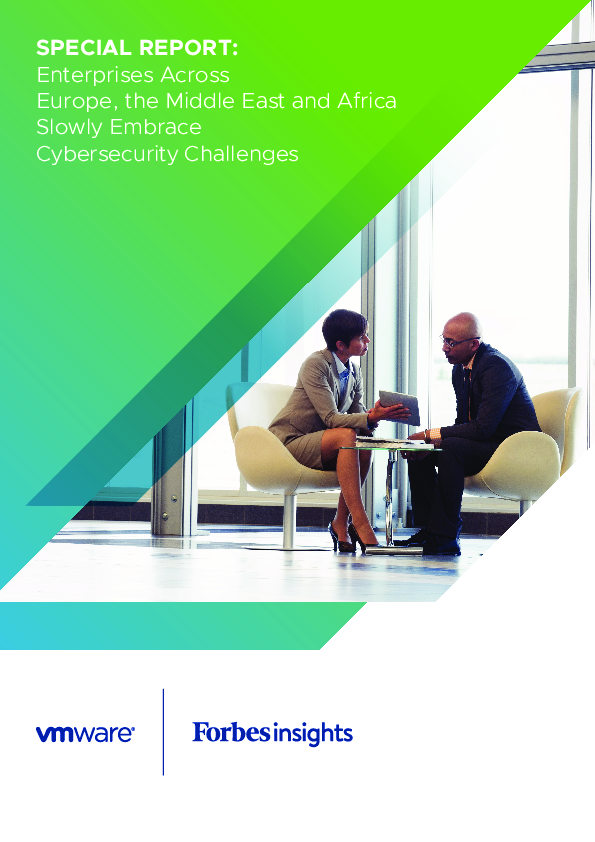 Featured content
Special Report: Enterprises Across Europe, the Middle East and Africa Slowly Embrace Cybersecurity Challenges
Enterprises across Europe, the Middle East and Africa are undergoing what is perhaps the most...