Reimagine finance for the new normal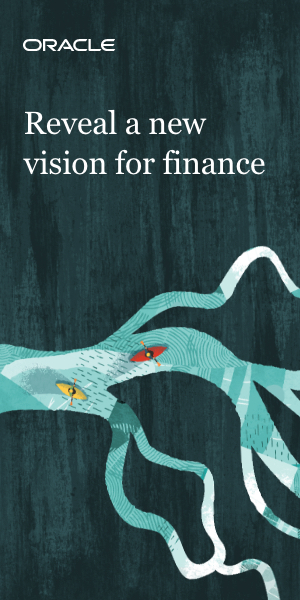 Read this AICPA report to discover how you can prepare for even the most unpredictable of times. Learn how you can build resiliency and growth in finance and other lines of business that rely on it, including supply chain operations and customer experience. And equip your employees with the skills and technology they need to thrive in the new normal that's been created by the COVID-19 crisis, and beyond.
Read this report to learn how to build a more agile finance operating model.
View report
Date: 26 August 2020, 13:12 pm | Provider: Oracle Corporation UK Ltd. | Size: 4.75 MB | Language: English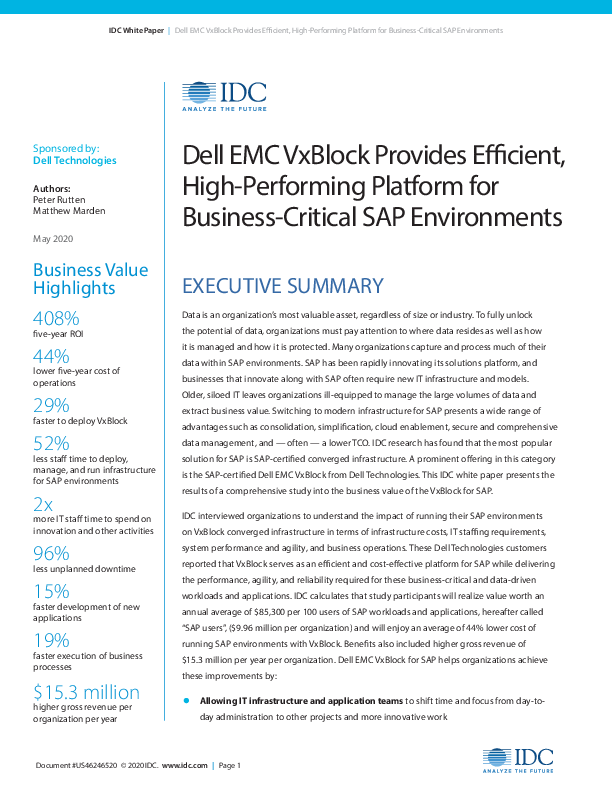 Featured content
Dell EMC VxBlock Provides Efficient, High-Performing Platform for Business-Critical SAP Environments
Data is an organization's most valuable asset, regardless of size or industry. To fully unlock...