Dell Latitude Chrome Enterprise Compete Study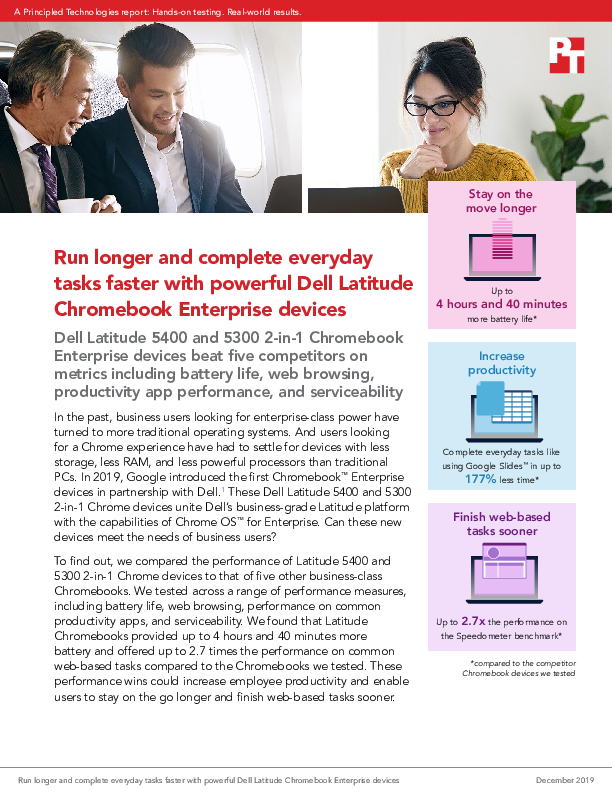 In the past, business users looking for enterprise‑class power have turned to more traditional operating systems. And users looking for a Chrome experience have had to settle for devices with less storage, less RAM, and less powerful processors than traditional PCs. In 2019, Google introduced the first Chromebook™ Enterprise devices in partnership with Dell. These Dell Latitude 5400 and 5300 2‑in‑1 Chrome devices unite Dell's business‑grade Latitude platform with the capabilities of Chrome OS™ for Enterprise. Can these new devices meet the needs of business users?
To find out, we compared the performance of Latitude 5400 and 5300 2‑in‑1 Chrome devices to that of five other business‑class Chromebooks. We tested across a range of performance measures, including battery life, web browsing, performance on common productivity apps, and serviceability. We found that Latitude Chromebooks provided up to 4 hours and 40 minutes more battery and offered up to 2.7 times the performance on common web‑based tasks compared to the Chromebooks we tested. These performance wins could increase employee productivity and enable users to stay on the go longer and finish web‑based tasks sooner.
View case study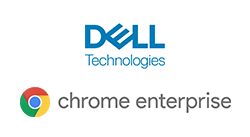 Provider: Dell Corporation Limited | Size: 2.32 MB | Language: English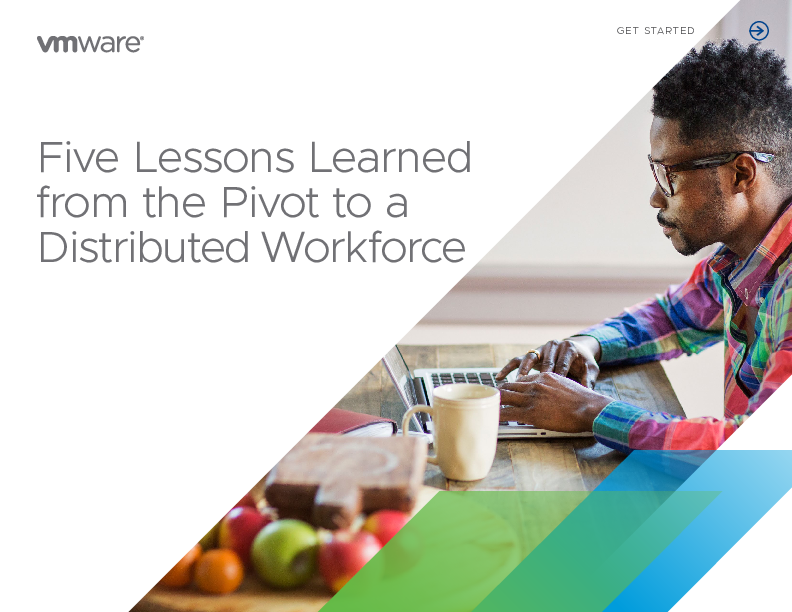 Featured content
Five Lessons Learned from the Pivot to a Distributed Workforce
Today, it is increasingly important to enable your employees to work remotely. Working remotely...