IBM Project Financing helps drive competitive advantage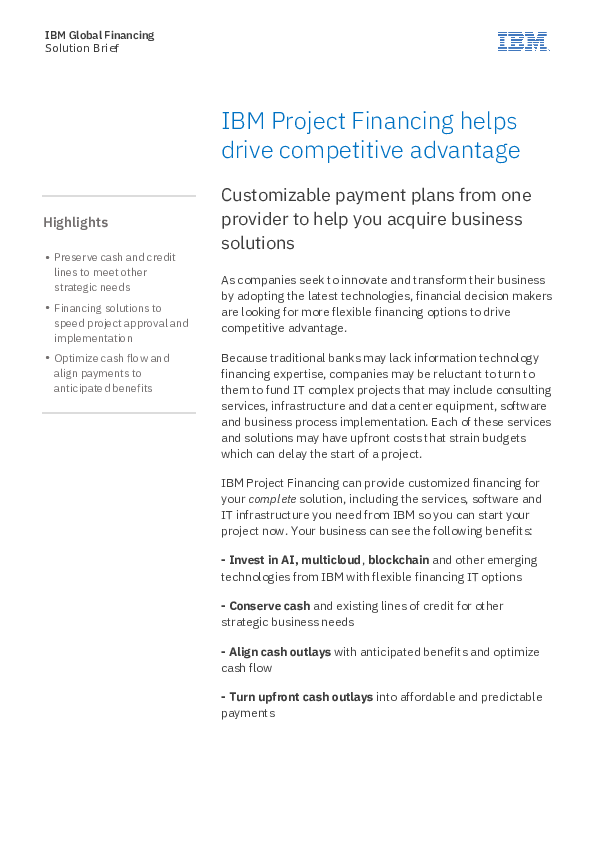 As companies seek to innovate and transform their business by adopting the latest technologies, financial decision-makers are looking for more flexible payment options to drive competitive advantage.
Because traditional banks may lack information technology financing expertise, companies may be reluctant to turn to them to fund complex IT projects that may include consulting services, infrastructure and data centre equipment, software and business process implementation. Each of these services and solutions may have upfront costs that strain budgets which can delay the start of a project.
IBM Project Financing can provide customized financing for your complete solution, including the services, software and IT infrastructure you need from IBM so you can start your project now.
View Solution Brief

Date: 3 March 2020, 11:33 am | Provider: IBM | Size: 122 KB | Language: English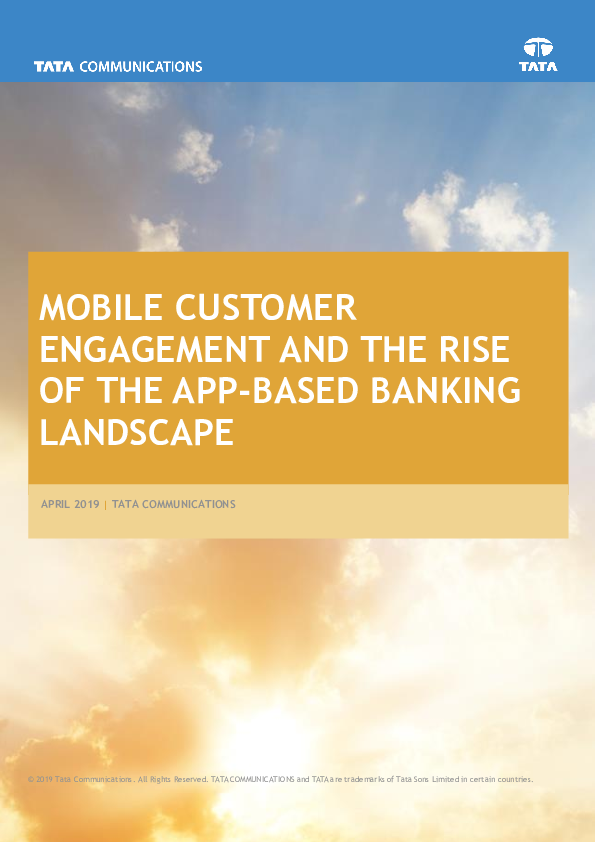 Featured content
Mobile Customer Engagement and the Rise of the App-Based Banking Landscape
Traditionally SMS-based services have been the mainstay of mobile banking, but this has changed...