Special Report: Enterprises Across Europe, the Middle East and Africa Slowly Embrace Cybersecurity Challenges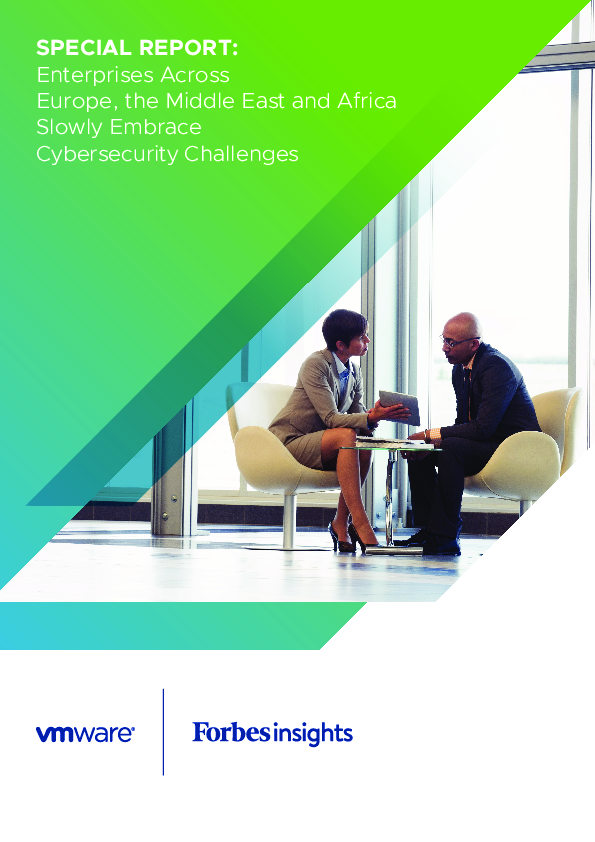 Enterprises across Europe, the Middle East and Africa are undergoing what is perhaps the most significant transformation in a generation, moving resources and relationships into the digital realm. Initiatives such as digital transformation and Industry 4.0—an intelligent network of manufacturers, suppliers and customers, which is taking shape around the world and is gaining ground across Europe—mean greater connectedness among businesses, customers and partners.
This report, which is based on a Forbes Insights survey of 451 enterprises across Europe, and another 200 within the Middle East and Africa, explores the state of cybersecurity in these regions and how the perceptions of business leaders and security practitioners vary on these issues. We focus primarily on the European findings but have noted where there are noticeable differences among the regions. We also provide recommendations on how companies in Europe and in the Middle East and Africa can better protect their businesses.
View whitepaper
Date: 24 January 2020, 10:02 am | Provider: VMware | Size: 2.36 MB | Language: English