The Journey To Open Transformation: September 2019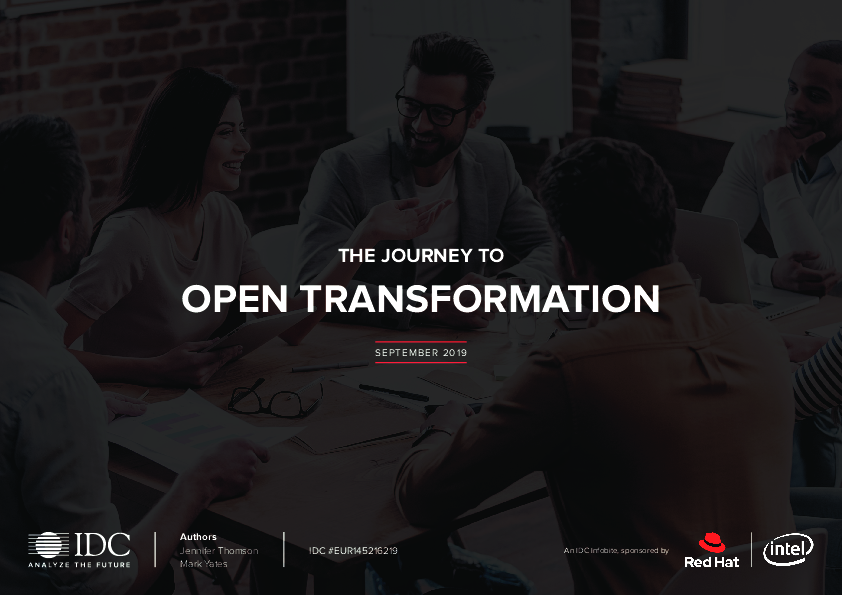 Pressure Intensifies to Drive Digital Business in Europe.
We are now in an era of multiplied innovation, where organizations are moving beyond incremental transformation to a more wide-scale transformation. This requires them to leverage an ecosystem of talent, technologies and processes, making open technologies a natural choice.

Read on to learn about how the right combination of culture, process and technology determines digital transformation success.
View Infographic
Date: 14 January 2020, 16:13 pm | Provider: RedHat UK | Size: 6.95 MB | Language: English